Do My PowerPoint Presentation
Do My PowerPoint Presentation For Me
Just say to us: "do my PowerPoint presentation for me." We will help you quickly!
Just Pay $4.99 Per Slide
How WriteMyEssay247 Works
Our process consists of three simple steps:
We strive to provide a seamless and efficient experience for our clients, and our team is always available to assist you throughout the process.
Pay Someone to Do My PowerPoint Presentation
If you are wondering about our prices for a PowerPoint presentation, you can be assured that we keep our fees to a fair minimum. For a more detailed plan, you can check the prices and plans section on our website or contact our backup consultants. There is also this fact that simpler projects would naturally cost less than, let's say, a comprehensive and technical 100-page presentation!
If you have any questions about the issue of the legality of such activities, you can be confident that our services are legit. For secure payment, you can use your credit or debit card and receive your finished project file with the highest quality possible. Besides trustworthiness, another virtue that we feel proud of possessing is the virtue of being on time. We would adjust our schedule according to your project's limitations so that you can meet your deadlines. And even if something goes wrong in the smallest of possibilities, we will give you back your money.
A customized research project is one of the essential activities of almost every college course or higher education diploma. Your professor, teacher, or instructor might ask you to conduct research in the form of a PowerPoint presentation or an essay assignment. Either way, our team of highly experienced authors is here to help you ace your projects.
Pricing
Starting from just $4.9 per slide, our prices are tailored to fit your budget and needs. The final cost of your presentation depends on factors such as its complexity, number of slides, and deadline. We strive to offer competitive and affordable rates for our high-quality services. To receive a custom quote based on your specific presentation requirements, simply fill out our order form. We will review your details and get back to you with a personalized pricing estimate as soon as possible."
Hear From Our Customers
Without any doubt, our customer satisfaction is the most important thing for us, and this is the reason why we are one of the best websites in providing satisfying PowerPoint presentation services.
These guys are really great. Customer support is responsive, the quality is high, and all for quite a reasonable price.
The work was done quickly and well and was to my liking. Also, you can see that the writer has a high level of academic ability. I am very satisfied.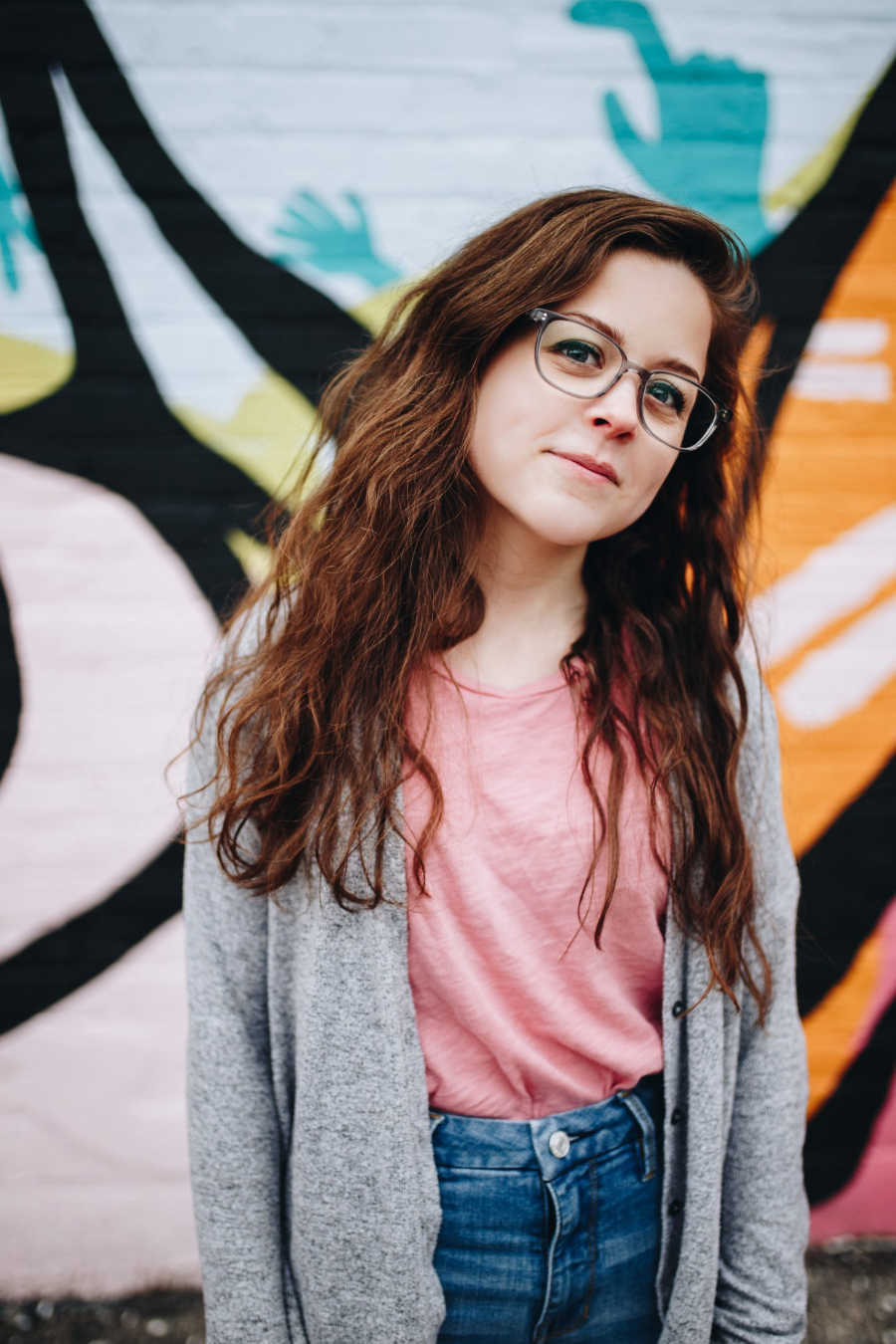 I have used this PowerPoint service a few times and loved it! I always get my slides earlier, which is excellent!
In my opinion, WriteMyEssay247.com can be described with three features: accurate, high quality, and affordable prices.
Can You Do My PowerPoint Presentation For Me?
Nowadays, there are a lot of people who say, "It is not hard work and I am going to do my PowerPoint presentation myself," but remember, a PowerPoint presentation is not a simple task because it needs many skills and you have to know a lot of things about the most effective methods which are used to attract the attention of the audience. As a result, those who know about the importance of better presentation look for something like "I am looking for an expert to Do my PowerPoint for me " to find a high-quality service because they know that a small mistake in the presentation can ruin their business or their important research outputs.
Generally speaking, without a suitable presentation, you lose many changes in every field. Your audiences, whether they are professors who are highly interested to know about your discoveries after a period of research or customers who would like to decide between spending money on your product or spending on your rival company, will be disappointed if your presentation is not satisfying.
Pay for PowerPoint Presentation
Just say to us: "do my PowerPoint presentation for me."
Just Pay $4.99 Per Slide
Pay Someone to Do PowerPoint Presentation
Do you want to relieve your mind of all the stress you might suffer when doing a PowerPoint assignment? Would you not prefer having your project handled by professionals who know every trick in the book? If you want to spare yourself the headache and trouble of technical or intellectual dead-ends that you might face. Our writing services company is here for you. You can set the urgency of your project, and our writers will adjust their schedule so that they can meet your deadlines.
Our working plans enable us to be responsive 24/7 so that your projects are completed in time and even perhaps sooner! Other sites on the net offer similar services to students but comparing the quality and the prices, our services would stand out. This is a simple comparison, and our customer testimonials prove our point. We aim to minimize our prices while keeping up the good work. We do not sacrifice quality for anything. Our lower prices are because we genuinely care about our customers and their interests. Our professional writers are more concerned with the intellectual aspect of the job, not the economics of it. With our writing services company, you are more likely to enjoy higher quality at lower prices!
After I Pay Someone to Do PowerPoint Presentation for me, I said goodbye to my worries
The above sentence is a summary of a significant part of the feedback we receive from our customers, and it has two main reasons:
Our services benefit from highly experienced designers who do their best to satisfy customers and meet their requirements.
The second reason is that with our PowerPoint services, customers have direct access to our designers in order to design PowerPoint presentations that cover all of the customers' requirements.
Our prices are cheap and affordable.
Why WriteMyEssay247 Do My PowerPoint Service is Popular?
Can I pay someone to do a PowerPoint presentation, even if It's Very Specific?
PowerPoint presentation assignments tend to vary accordingly with the kind, of course, you are currently under. Your instructors would typically ask you to either express your ideas or conduct brief research in the form of a PowerPoint presentation. Sometimes you might have to do both! Regardless of your particular field of study. Our all-inclusive team of professional writers can take care of your PowerPoint projects, irrespective of your specific area of study. Whether your project is a Master's dissertation PowerPoint project or a routine high school assignment, physics, chemistry, mathematics, literature, or psychology, our writers are here to help. The only thing that you have to do is register an order and let us do the rest for you. You can enjoy the extra time and the peace of mind you'll get by trusting our high-quality professionals.
Who Will Do My Presentation for Me?
Our team of hand-picked professionals can care for your projects with the highest quality. Our stance towards your tasks would be that of partners and collaborators. We consider your projects our own and give them our special attention. We have a specific team just for taking care of PowerPoint projects.
If you feel you do not need original material and want to save some extra cash on the project. We still have something for you. WriteMyEssay247 professional team of copywriting staff can use either the materials you provide or search for materials themselves if that is what you want. You only have to trust our years and years of experience and good reputation and then give us the instructions you've received.
Our PowerPoint services even extend further! We have trained designers who can take care of every technical issue that might arise during the progress. If you have a unique design in mind, feel free to talk to our warm and friendly professional designers. WriteMyEssay247 experts can also guide you if you feel dubious about the designs. With the help and consultations of our design staff, you can have the best and the most befitting visuals for your corporate or academic PowerPoint presentations. Remember that our sole purpose is helping you take care of your business.
How Can I Trust You to Do My Presentation for Me?
Outsourcing your academic papers or PowerPoint presentations is a highly sensitive matter that almost every student, in one way or another, faces in their educational career. As a student, you should stay vigilant when outsourcing your papers. Do not forget that you are investing hard-earned money and precious time.
Searching for a credible and professional writing service does not have to be complicated. Our staff of professional and exclusively trained authors would take care of all of your academic tasks for you. Plus! We have a fantastic team exclusively for your PowerPoint presentations that have accumulated years of experience working with PowerPoint environments.
If you have any worries about our policies on confidentiality and users' privacy, you can rest assured that we treat such matters quite seriously. Our ultimate aim is to guarantee our customers' satisfaction and ease of mind. Besides, if you feel any concerns regarding plagiarism, our academic writing assistance services assure you that quality is one of our top goals in completing projects. To live up to our ideals of quality, we tend to start working on each project from scratch, and even then, we use advanced tools to avoid non-original material.
Prices Start From $4.99
WHAT ARE YOU WAITING FOR?
Frequently Asked Questions About WriteMyEssay247 PowerPoint Services
I am looking for a service to design my PowerPoint presentation in less than three days and I would like to know if you can do it for me?
Yes, we can. Just place your order and let us know about your requirements.
How much should I pay for PowerPoint presentation services?
WriteMyEssay247 prices for PowerPoint presentation services start from $4.99. There are some different factors that are taken into account to calculate the cost of your order, such as the number of slides, urgency, and academic level.
Why should I prefer WriteMyEssay247.com?
Due to some of the outstanding features, we have become the first choice among students: Deliver projects before the deadline, Reasonable prices offered, High-quality content and originality maintained, 24×7 customer support service offered.
Related Services to Do My PowerPoint Presentation